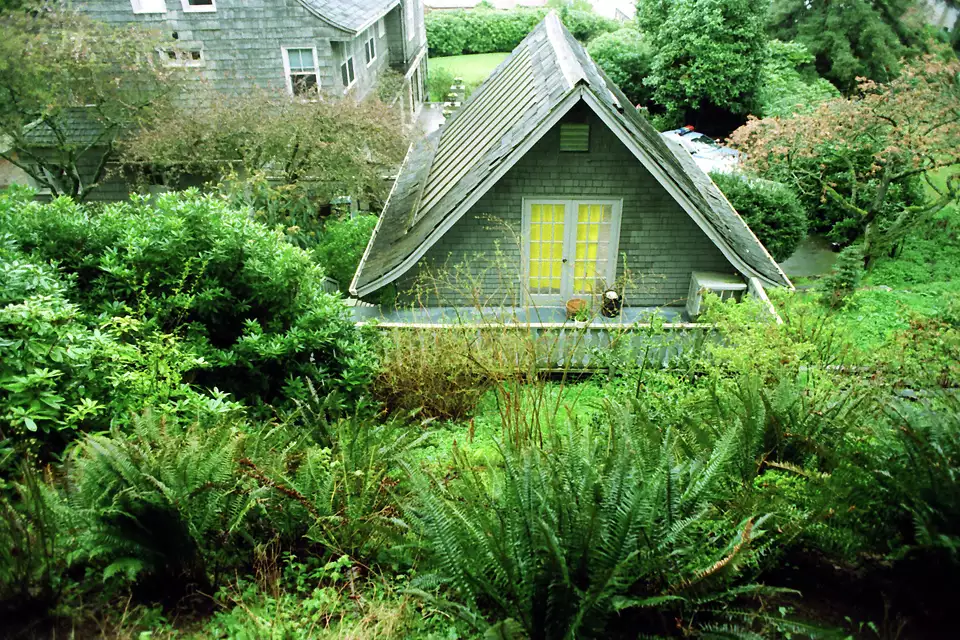 It was 19 years ago Friday when Nirvana frontman Kurt Cobain, the figure most associated with Seattle's grunge movement of the 1990s, died in his home on Lake Washington Boulevard East.
Advertisement
Article continues below this ad
He was found three days later when an electrician came to the house for a pre-scheduled job.
The tragic incident still draws people to Seattle from around the world. A bench that sits in the middle of nearby Viretta Park, near the home that Cobain once owned with his wife, Courtney Love, has been covered with messages from people making pilgrimages here.
When news of Cobain's death came to the Post-Intelligencer newsroom, several photographers were sent to the scene. Mike Urban, known for his skill at sports photography, went to the yard of a home behind the greenhouse where Cobain died. Phil Webber, who loved breaking news and started at the P-I in the 1950s, was by the front of the house.
Advertisement
Article continues below this ad
A few of their frames were published after Cobain's death in 1994. But most of them have sat in the same negative sleeves they were placed in the day they were taken.
The negatives now reside at the Museum of History and Industry, which has preserved millions of P-I negatives after three donations: One in 1976, another in 1986 and a third in 2000. With the help of photo curator Howard Giske, we scanned the images that Urban, Webber and other unidentified P-I photographers took at Cobain's home in 1994 and at the memorial on April 10 of that year at Seattle Center.
Until now, most of these images from the suicide scene and memorial have not been published.
Some similar images, including at least one frame showing part of Cobain's body, have been published elsewhere. And the P-I included pictures similar to these in its April 1994 coverage. That said, some of these photos could be disturbing to some readers. These are not presented for shock value, but rather as historical images from the P-I archive preserved at MOHAI.
Advertisement
Article continues below this ad
Gary Smith, an employee for Veca Electric who no longer discusses the incident, found Cobain's body. Someone at his company tipped then-KXRX radio DJ Marty Riemer, who was the first to announce the musician's death, which the medical examiner determined was a suicide.
More than 7,000 mourners packed Seattle Center two days later for a public memorial, where there was a recording of Love reading Cobain's suicide note. She also showed up and gave some of his clothes to fans.
Years ago, there was a rumor that the shotgun Cobain used was stolen from the Seattle Police evidence unit for a similar model. But the gun was checked against the serial number from police files, and that rumor was disproven.
Click here to download a PDF copy of the basic Seattle police report of Kurt Cobain's death investigation. Because of the multiple requests Seattle police get for the report, the media unit still keeps a copy around its office. A spokeswoman said the department gets at least one request per week to reopen the investigation, mostly through Twitter.
Advertisement
Article continues below this ad