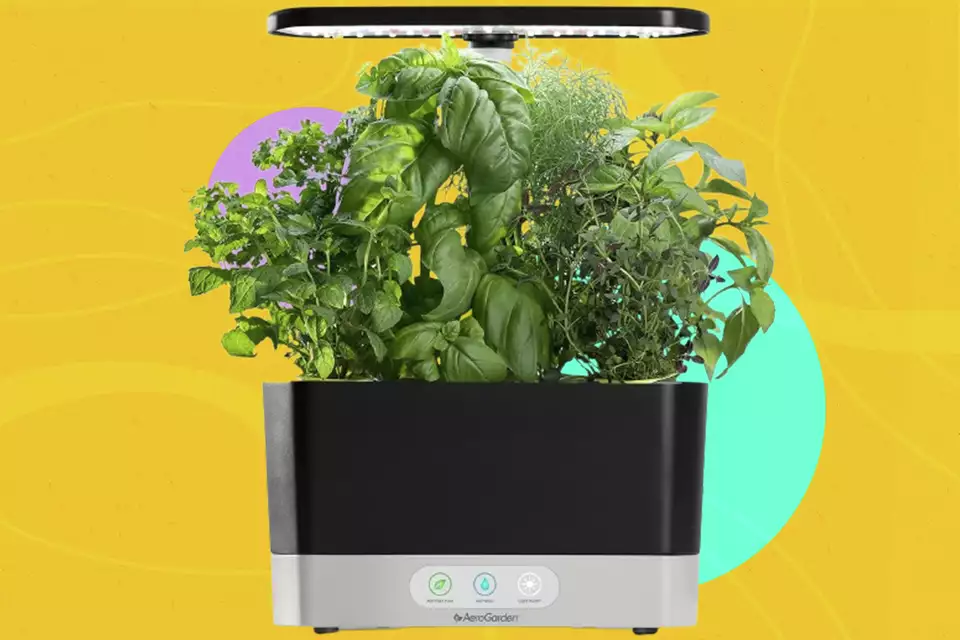 Cooking with herbs that you've grown yourself just makes dinner hit a little different. But sometimes you don't have enough outdoor space for a full-blown herb garden. That's where the AeroGarden Harvest Indoor Herb Garden comes in, and Amazon is selling it for just $79.95 right now.
Advertisement
Article continues below this ad
This indoor garden makes it super easy to grow fresh herbs from the comfort of your own home. The built-in control panel tells you when the plants need water, if you should add more plant food, and controls the LED lights to provide optimal conditions. According to the brand, this system grows the herbs five times faster than normal soil. Take that, outdoor gardeners!
Included with the AeroGarden is a six-herb seed kit that includes basil, parsley, thyme, dill, Thai basil, and mint. You'll also get a 3-ounce bottle of AeroGarden's plant nutrient mixture that will help your herbs thrive. This is the perfect item for anyone that wants to add some spice to their life, and is an ideal Valentine's Day gift for a special someone in your life with a green thumb.
So if you're tight on outdoor space but you want to have an herb garden, visit Amazon today and order the AeroGarden Harvest Indoor Garden for only $79.95 and save $85 on your order.